#25BY25
WE'RE ON A MISSION TO REMOVE 25 TONNES OF PLASTIC FROM AUSTRALIAN DIP FRIDGES BY 2025
NO NASTY PLASTIC
We estimate that Australian dip fridges are responsible for over 2000 tonne of plastic waste per year, of which more than 80% ends up in landfill and waterways.
BIO-DEGRADEABLE & COMMERCIALLY COMPOSTABLE
Our custom NUFFIN™ paper basted tub is biodegradeable & commercially compostable.
100% AUSTRALIAN OWNED AND MADE
NUFFIN™ is 100% Aussie owned and operated. Not only are you supporting our planet & your health, but you're helping with regional Australian employment.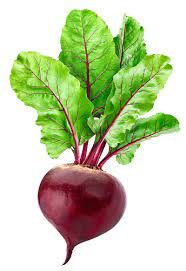 LEARN ABOUT NUFFIN™
ABSOLUTELY NO NASTIES OR ADDED PRESERVATIVES
NUFFIN™ is completely clean too. No nasties or yucky stuff. Ever.
ABSOLUTELY DELICIOUS
Every food brand claim they have great tasting food. That's why we leave it to our real customer reviews.
__________________________________________
NUFFIN™ is better for our planet
NUFFIN™ is better for you
NUFFIN™ tastes better
__________________________________________
__________________________________________
I eat cracked pepper & fetta for dinner!
You guys are the best, I wouldn't buy any other brand but yours!
Roasted Capsicum & Onion. The best dip ever.
I tried this dip at my daughter's place, and loved it. Went and bought 3 tubs of it. It's soooo yummy!
This dip is delish!!! Tried it for the first time last night. I'm going to need more asap!!
Delicious, it tastes so clean and pure and can definitely tell the difference compared to other commercialised brands.
I'm never going back. The Tzatziki is my favourite!
I tried the Fetta & Cracked Pepper and the Chive and Onion dips. Honestly the best dips on the planet. And the best thing is the clean ingredients. Never looking again at other dips. So Happy.
Keep up the amazing work.
I am officially addicted.
Roasted capsicum & onion! Legit heaven.
We have just come across this range and are in love.
Absolutely wonderfully flavoursome dips…. and we've only tried the Hommus!!!
Cannot wait to try all the others!
Wow! Just got home for the supermarket, trying your hommus dip for the first time, and have already gone through half of it. Absolutely hands down the best commercial hommus I've ever tasted. First time compelled to leave a review about something I bought from the supermarket. Can't wait to try your other dips. Thank you so much. This is a game changer.
I can and have literally talked about this dip for hours. Thank your for creating such a lovely dip
Whoever created the Beetroot deserves a medal! And thank you for creating a quality range of vegan flavours!