I'm an absolute dip enthusiast but was willing to give it up (or drastically reduce consumption) for my drive to avoid plastic. I am thrilled that not only can I continue my dip lifestyle, but your dips are seriously delicious too. Show more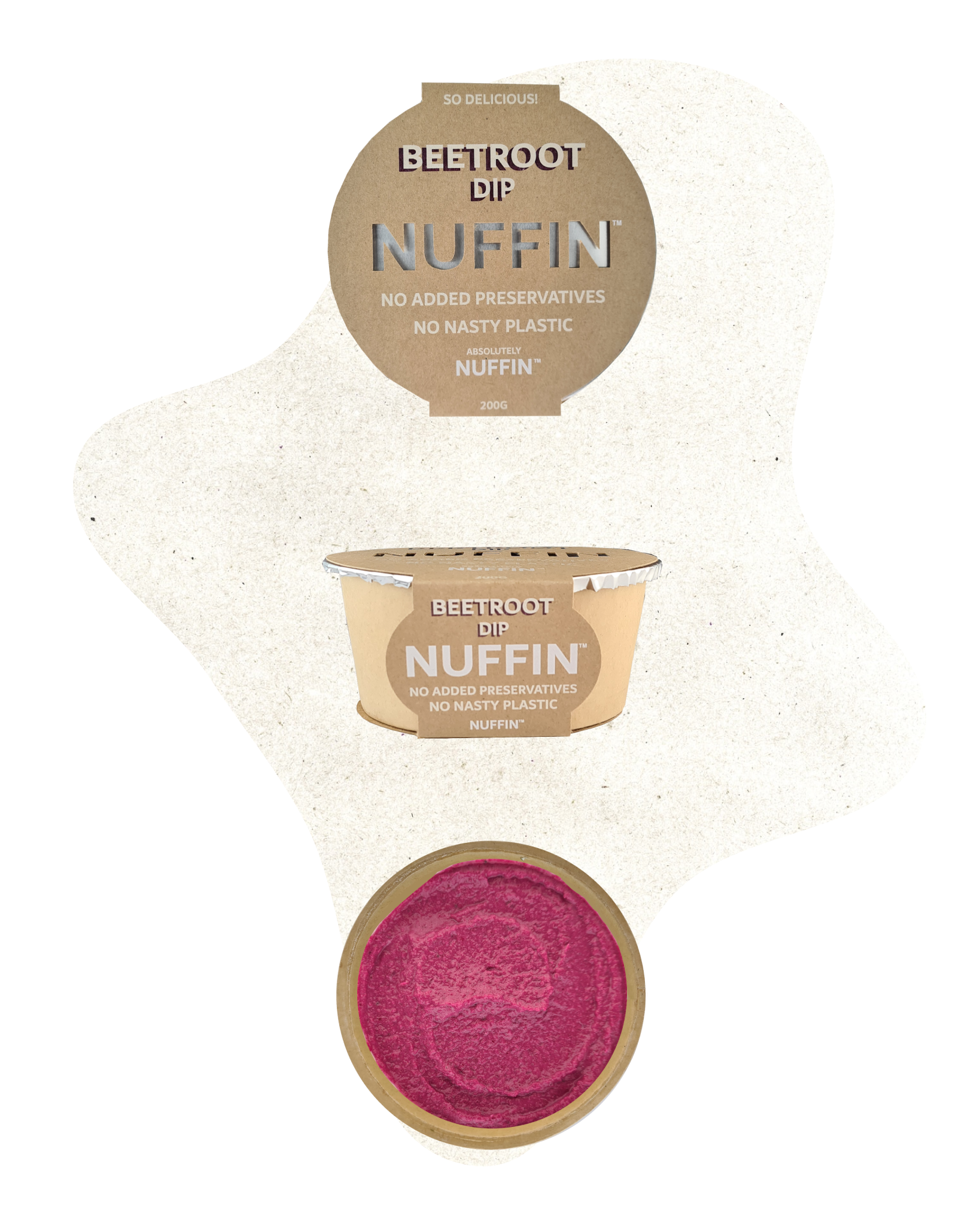 This hommus is really good. I have tried many of the "better" brands, but all except one had a "vinegary" taste, which I assume extends the use-by date. Nuffin did not have this sharp taste, and reminds me of home-made hommus...Show more
I love feta dip and saw this one during a recent trip to Aldi, thought I'd give it a go as I loved the idea of the nuffin brand. It is absolutely delicious, very hard to stop eating. Tastes authentic and full of flavour.
Went to my Mum and dad's for lunch and Mum bought out the Nuffin dip it's amazing so fresh tasting.
Delicious hommus in clever packaging. Thanks for making a break through in the plastic packaging dilemma. I will be buying again.
Totally addicted to the capsicum and onion dip, it's one of my most repeated purchases at the supermarket and I need it in the fridge at all times!
I chose this because
1. It doesn't come with plastic
2. Package looks friendly
3. Contains Greek yogurt (richness)
My first attempt was brilliant.