I'm an absolute dip enthusiast but was willing to give it up (or drastically reduce consumption) for my drive to avoid plastic. I am thrilled that not only can I continue my dip lifestyle, but your dips are seriously delicious too. Show more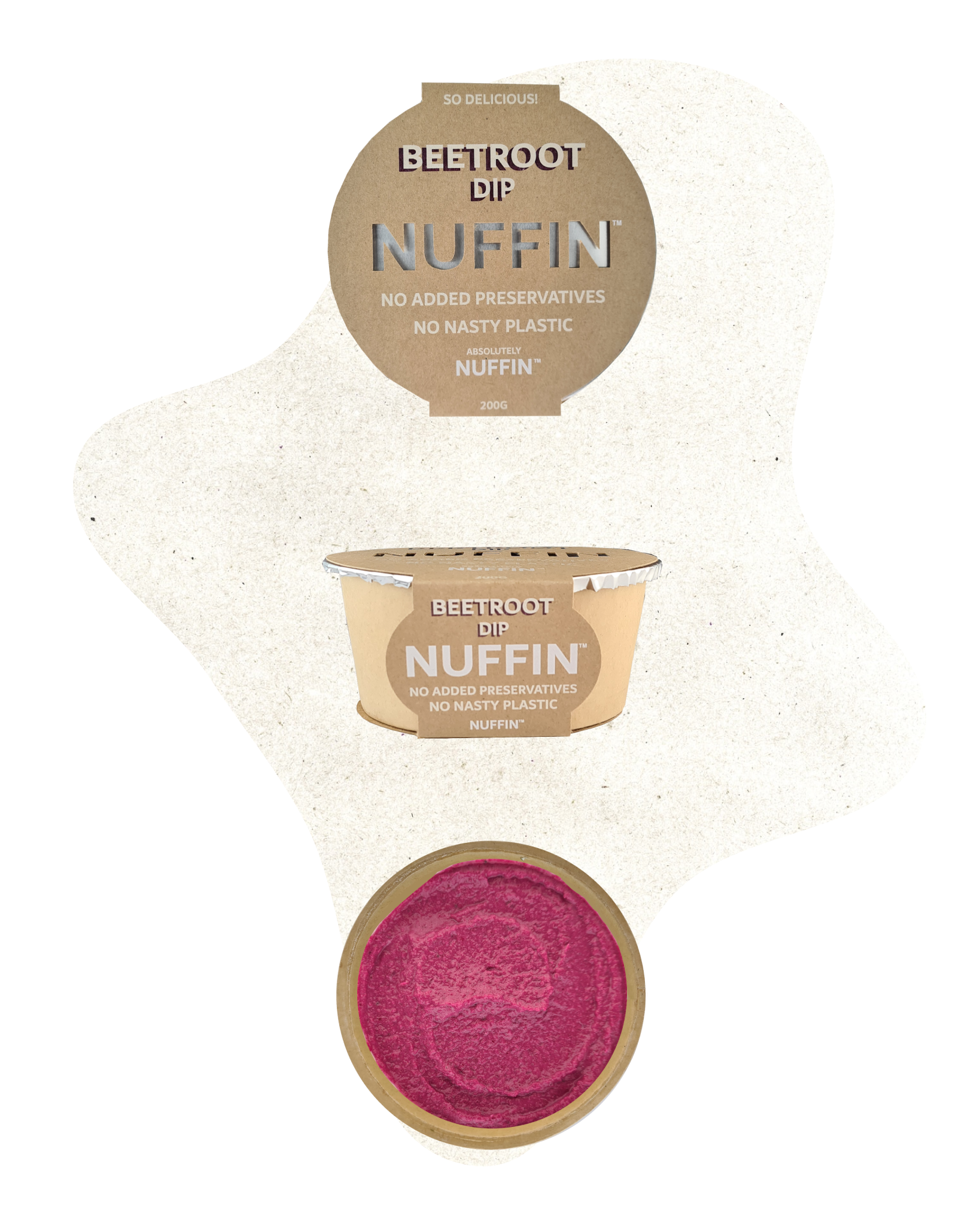 This hommus is really good. I have tried many of the "better" brands, but all except one had a "vinegary" taste, which I assume extends the use-by date. Nuffin did not have this sharp taste, and reminds me of home-made hommus...Show more
You're DOOMED for life once you try these dips 😢
In all my years, never did I think I'd be licking clean a tub of store bought hommus. Nuffin Hommus is hands down the BEST store bought Hommus. And the fact that it comes in paper packaging… It's game over me.
Everyone needs to get on board with these dips! So tasty and no plastic!! I tried one and very quickly went back for the other flavours 😊
I can not begin to tell you how impressed I am with your product. I won't be buying any plastic dip package products ever again!So pleased to see it stocked at my local Woolworths.
Your tzatziki is legendary. The closest one I've ever had to my bestie's Cypriot mum's. I've eaten two tubs this week alone