I'm an absolute dip enthusiast but was willing to give it up (or drastically reduce consumption) for my drive to avoid plastic. I am thrilled that not only can I continue my dip lifestyle, but your dips are seriously delicious too. Show more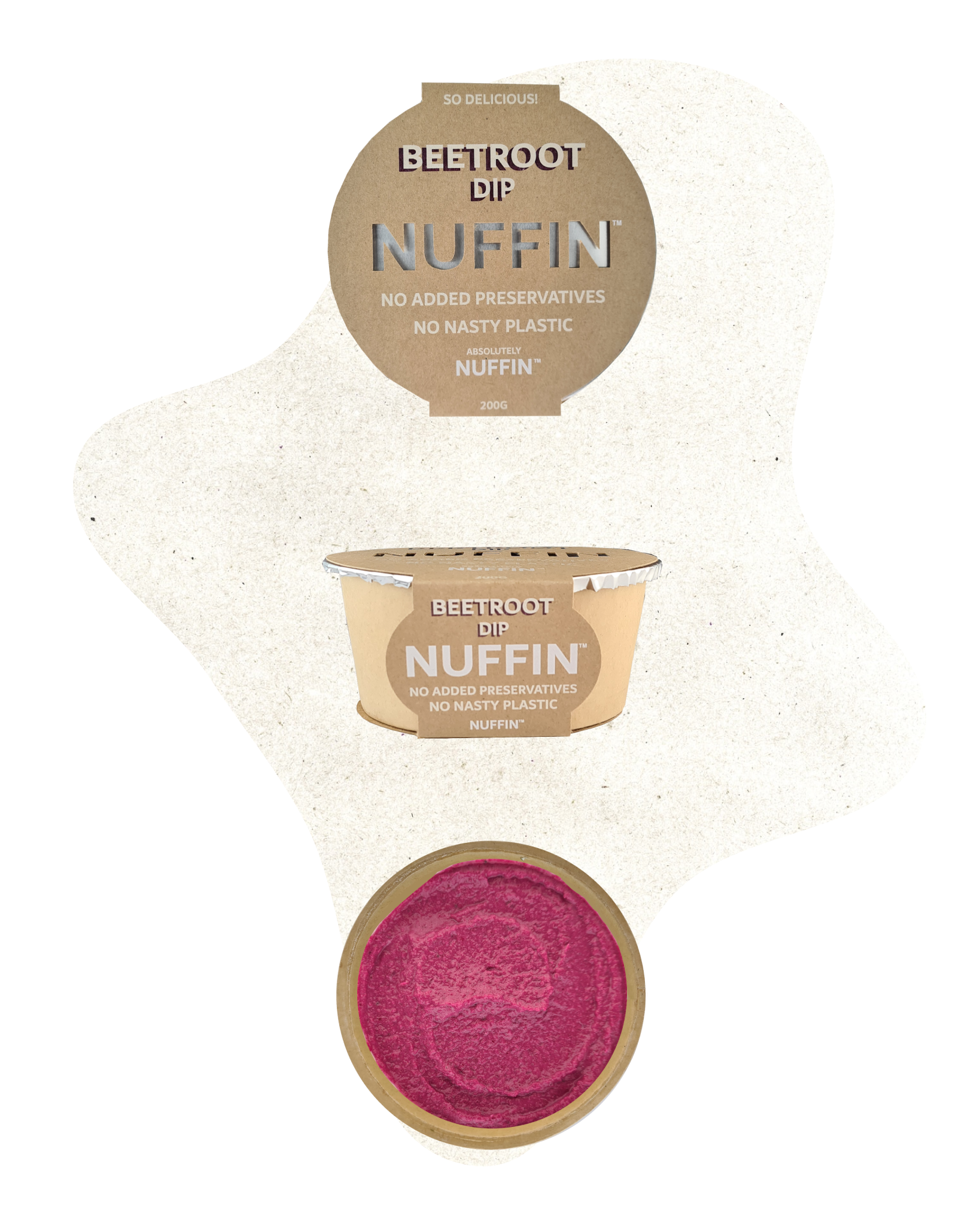 This hommus is really good. I have tried many of the "better" brands, but all except one had a "vinegary" taste, which I assume extends the use-by date. Nuffin did not have this sharp taste, and reminds me of home-made hommus...Show more
OMG… I LOVE dips & especially Hommous (or whatever way you want to spell it) – this stuff is without a shadow of a doubt, hands down the BEST Hommous dip I have ever tasted!!! And environmentally friendly +Winning!!! Yum!
Saw it, bought it, love it!! The chive & onion dip is so delicious- I can't wait to try the other flavours!! I love that there is NUFFIN Artificial & NO PLASTIC is awesome!!
I just tried this dip – amazing. Currently my favourite store bought hommus!
Back 4 weeks ago I found the feta and cracked pepper dip in my local woolworths supermarket and I haven't stopped eating it since! I have it on toast, in my sandwich, on food platters, on biscuits, just about anything!
Our new favourite dips, we won't be buying any others from now on and even better no plastic!